Videos
They say a picture is worth a thousand words. With that math, a video must be, well… worth at least a million.
Multi-Trans Select
For Wood & Paper Products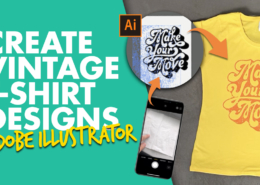 Have you ever wondered how those vintage t-shirts you find everywhere are created? Well in this tutorial, we will show you how to add your very own vintage effects so you can create your very own vintage t-shirt designs.
https://www.blacktonertransfer.com/wp-content/uploads/2021/07/YoutubeTN_02-Add.jpg
720
1280
Forever_DJ
https://www.blacktonertransfer.com/wp-content/uploads/2020/09/FOREVER_logo_BTT.png
Forever_DJ
2021-08-27 19:30:06
2021-09-01 10:08:46
Create Vintage T-Shirt Designs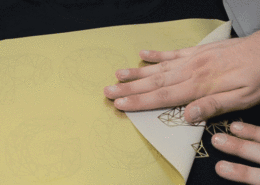 https://www.blacktonertransfer.com/wp-content/uploads/2017/09/FSNC_Metallic_Yellow_Gold.gif
500
500
Forever_DJ
https://www.blacktonertransfer.com/wp-content/uploads/2020/09/FOREVER_logo_BTT.png
Forever_DJ
2017-09-25 09:32:44
2020-10-16 11:38:52
Flex-Soft (No-Cut) - Print Complex Fonts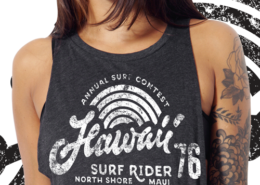 https://www.blacktonertransfer.com/wp-content/uploads/2017/05/Cover-Girl-eng-2-web.png
500
500
Forever_DJ
https://www.blacktonertransfer.com/wp-content/uploads/2020/09/FOREVER_logo_BTT.png
Forever_DJ
2017-09-18 11:11:13
2020-10-16 11:26:51
Flex-Soft (No-Cut) Vintage Effects Promo video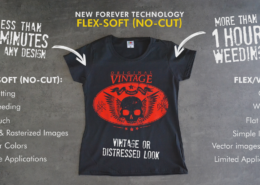 https://www.blacktonertransfer.com/wp-content/uploads/2017/05/Unbenannt.png
731
1306
Forever_DJ
https://www.blacktonertransfer.com/wp-content/uploads/2020/09/FOREVER_logo_BTT.png
Forever_DJ
2017-05-11 09:50:56
2020-10-16 11:27:18
VIDEO: Flex-Soft (No-Cut) vs Flex/Vinyl Promo video